It looks like we're not going back to the days of permanent office work, but nobody is sad about that. Now, even the most powerful computers are light enough to go anywhere. And with all that mobility comes an increased demand for wireless and convenient accessories, which is exactly what the new Lenovo Go series is designed to meet.
The wide range of Lenovo Go accessories allows you to solve problems that can be a major productivity drain, such as terrible sound quality in remote meetings or simply not charging your PC enough. What's more, the series focuses on improving the real user experience, so all accessories are functional, stylish and ergonomic.
Everyone knows that for long and comfortable computer use, you need the right mouse to fit your hand perfectly. The Lenovo Go Wireless Vertical Mouse is a mouse that doesn't strain your wrist and allows you to rest your hand on your device at a naturally comfortable 45° angle – just like we're used to shaking hands. The mouse's distinctive shape is enhanced by a water-resistant and extremely easy-to-clean pad made from eco-friendly cork. For right- and left-handed users alike, we recommend the Lenovo Go USB-C Wireless Mouse. You can adjust the sensitivity (DPI) of this mouse yourself, and the Utility button on the side of the device allows you to program the settings you want. What's more, just 2 hours of charging is enough for several months of use. For true marathoners who use several devices at the same time, Lenovo has something to offer too. The Lenovo Go Wireless Multi-Device Mouse allows you to control up to 3 different devices, and its comfortable design ensures that the mouse moves equally well on any surface. And it's rechargeable via both USB-C and a Qi wireless charger.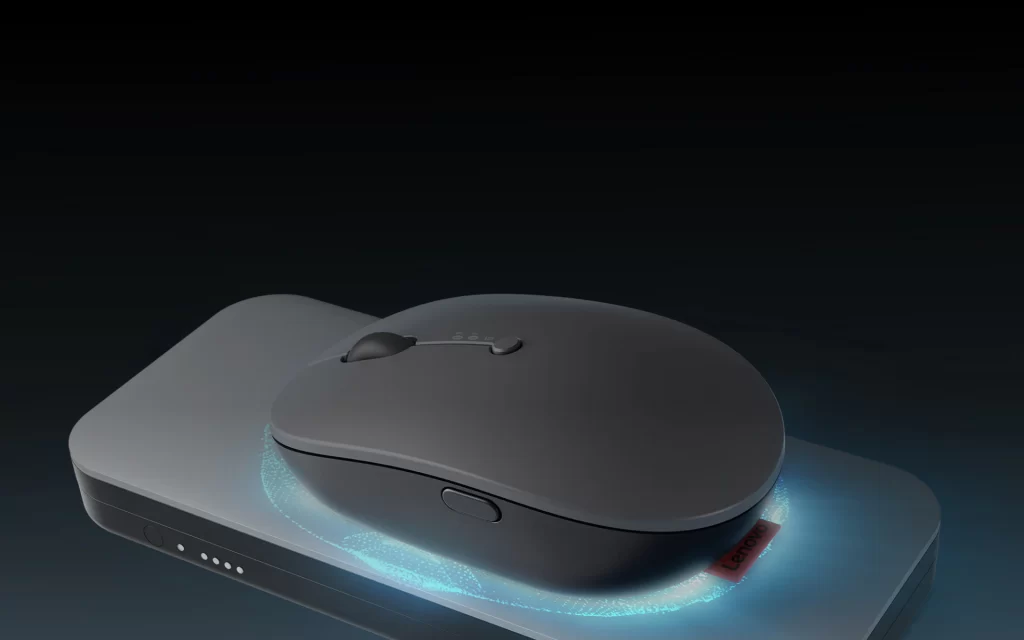 Even the smallest computer can be used with a wireless keyboard, allowing you to be more productive with your work or leisure time. The Lenovo Go Wireless Numeric Keypad is ultra-compact and convenient, weighing just 109g and measuring 14mm thick. The Calculator, Tab, Equal and Esc keys give you extra productivity when you're working with calculation applications, and a charged battery lasts for up to 3 months of intensive use. Meanwhile, those who are more ergonomically minded will find the Lenovo Go Wireless Split Keyboard indispensable. It's designed to give you a comfortable and correct seating position, with a 13° curve in the middle for a comfortable shoulder and neck posture, an 11° tilt to keep your back straight and a 4° side slope for a comfortable wrist position. What's more, the front of the keyboard has a cork padding to further protect your wrists from overexertion.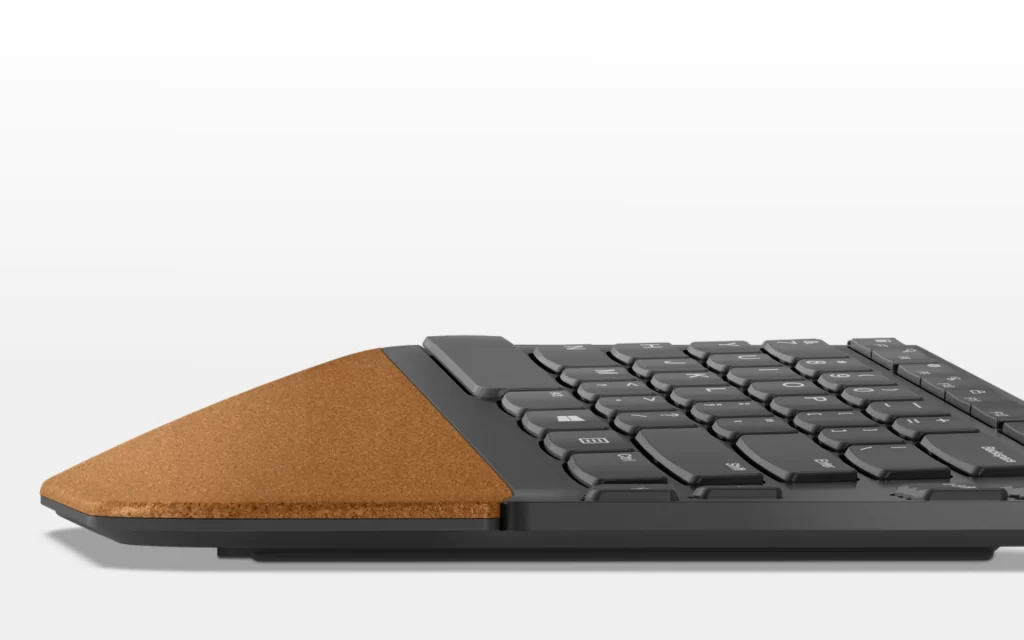 The Lenovo Go series is also packed with smart accessories for those who want to maintain high audio quality for remote meetings in any environment. Here, the Lenovo Go Wired Speakerphone's voice recognition algorithm helps to optimise your conversation, while the AEC system reduces the chance of echo. Clear sound quality is ensured by 2 microphones, so your voice is heard equally well even when you're over 1.5m away from the device. On the other hand, at less than 300g, it's so easy to carry, you won't want to move away from it. The Lenovo Go Wired ANC Headset has similar sound quality preserving qualities, and thanks to its active noise cancelling technology ANC/ENC, it's ideal for those who want to get the most out of their surroundings. The solid design also includes convenient call control functions and convenient USB-A and USB-C connections. In addition, both the Lenovo Go Wired Speakerphone and Lenovo Go Wired ANC Headset are guaranteed to be compatible with Microsoft Teams, the world's favourite app for remote meetings.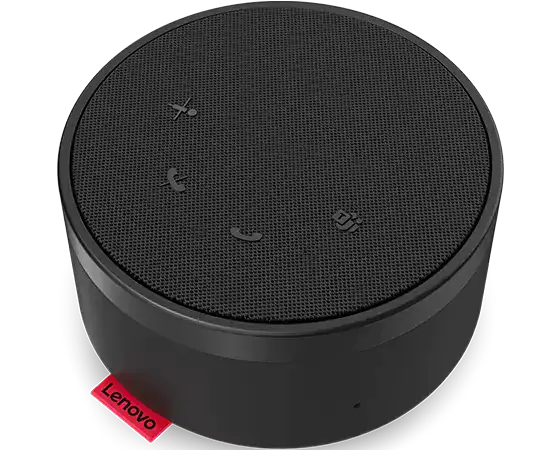 Taking mobility and ease of use to new heights, the Lenovo Go USB-C Wireless Charging Kit lets you forget the tangle of wires. It's a wireless charger for USB-C tablets with Power-by-Contact technology that charges your device with up to 93% efficiency – far outperforming other devices on the market with only 73% efficiency. The futuristic design of the charger also comes with a mounting plate, so you can comfortably use your computer while charging.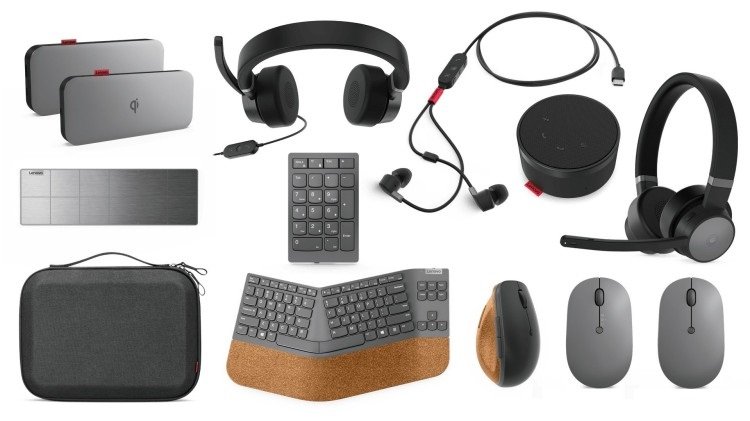 Finally, for safe and convenient storage of all your computing accessories, the Lenovo Go Tech Accessories Organiser is a compact case made from recycled and eco-friendly materials. Waterproof double zippers, a durable exterior and a padded interior protect your devices from moisture and shock. This case fits a computer mouse, wireless headphones, portable charger, smart pen, phone and other devices that make working in any environment easier.