The days when the choice of a monitor was not determined by technical parameters, but simply by the lack of an alternative, are long gone. Lenovo now offers more than half a dozen different models and is constantly adding new products to its wide range of home and gaming monitors.
Those who expect relatively little from their home display – an affordable monitor that's sufficient for simple work tasks, photo viewing or editing, weekend movie marathons or just simple video games – will love the Lenovo L Series. These monitors have the same image performance as more expensive competitors on the market, and the 24 to 32-inch diagonal displays come with an optional Blue Light Filter to protect your vision from harmful blue light. Those who like to complete their work week tasks at home will love the wide range of monitor connectors that allow for additional screen utilisation.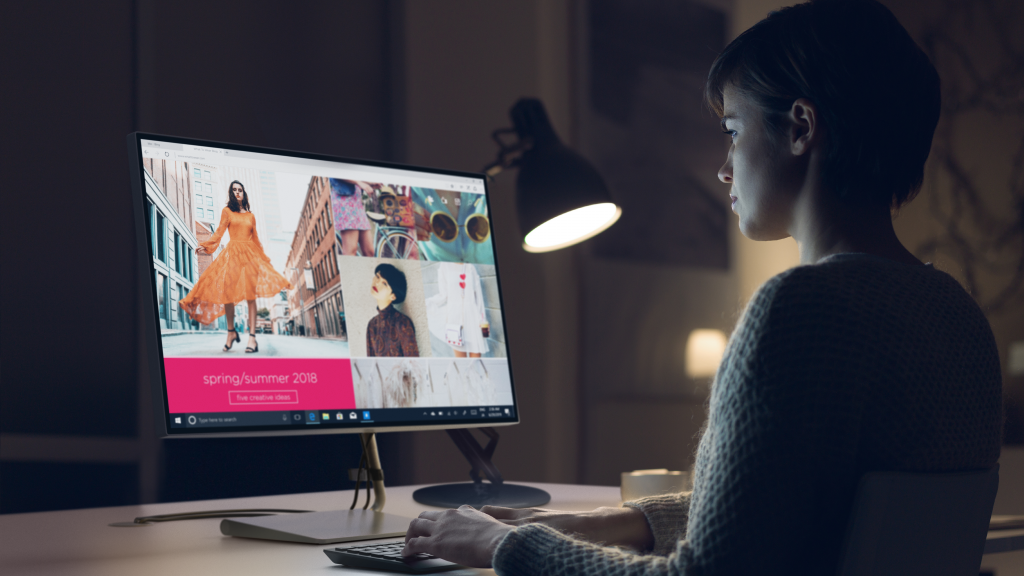 As we tend to spend a large part of our day in front of our monitors, Lenovo has paid special attention to making the device an integral part of the modern home, blending naturally into the décor. Minimalist design doesn't seem to be losing its lead anytime soon, and the Q series of monitors for home and entertainment, with some of the thinnest QHD displays around, knows it.
This year's trio of stylish new products – Lenovo Q27h, Q27q and Q24i – are also designed for those who like order and functionality. The monitors feature an integrated phone holder and the slim metal stand takes up the smallest possible desk space. What's more, the minimalist stand is also equipped with a USB-C hub, eliminating the hassle of wires.
With 24″ to 27″ displays, the new monitors will be indispensable for those who work with visuals or spend their evenings watching movies and TV shows. For both, it's important to avoid eye pain from sitting in front of the screen too long. Lenovo takes this criterion very seriously, and the Q-Series monitors meet as many as three different safety standards: TÜV Rheinland Eye Comfort; TÜV Low Blue Light and Eyesafe® Display Certification.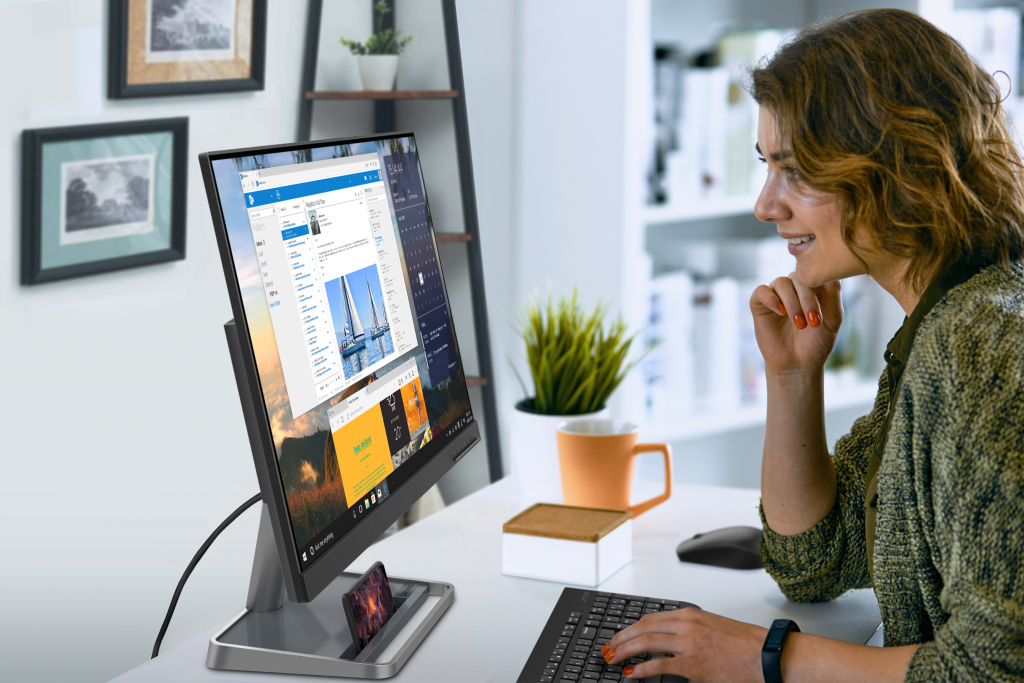 For fans of computer games, Lenovo has also prepared several different monitor series. The screen resolution, colour accuracy, brightness and, of course, the refresh rate are all important factors in choosing the right device for you. For the geeks who put the latter criterion first, Lenovo has prepared a surprise – the Legion Y25g monitor has the world's highest possible refresh rate of 360 Hz.
Overall, the Legion series has already earned itself a reputation as the leader in pro-level gaming monitors, but for those looking for a simpler option, we recommend looking at the G series monitors, which are quite high spec.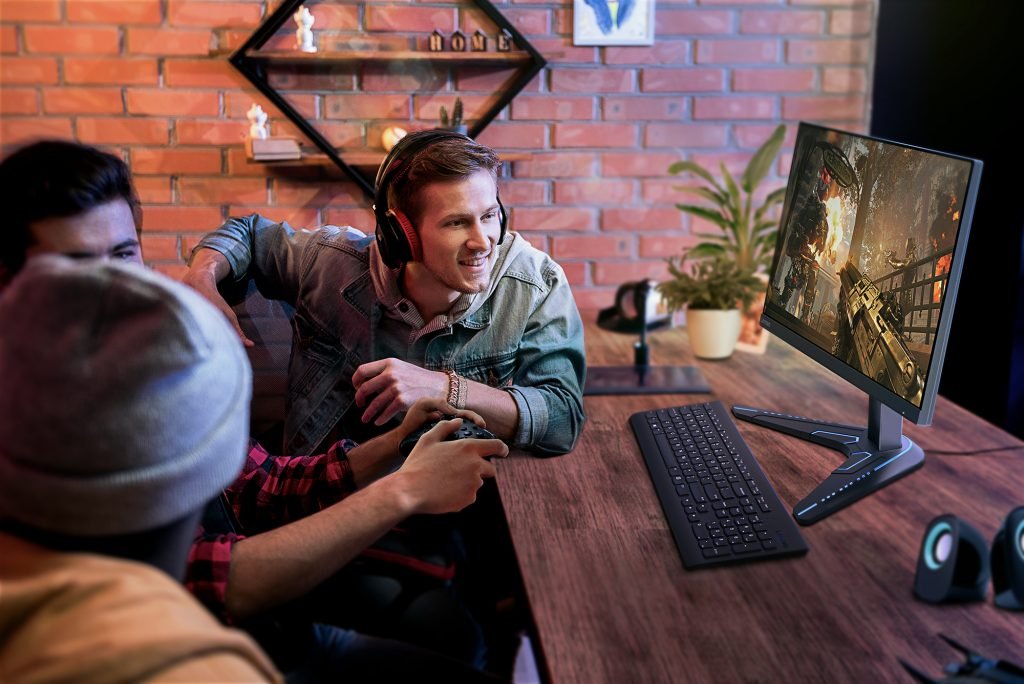 The Lenovo G27e-20 and G24e-20, launched last year, raised the bar for budget monitors. With 1ms frame rates, impressive colour resolution and refresh rates of up to 165Hz, you won't have to sacrifice quality settings for a better game.
And all G-Series monitors feature AMD Freesync™ Premium technology to eliminate annoying frame flicker. And for those who want to take their gaming experience to the next level, Lenovo offers the G34w and G27c ultra-wide curved WLED monitors, providing the widest possible panoramic field of view.
Find more of Lenovo's best offers here.